»STORAGE«
ZINE
"COLA, MAGAZINES,

[commercialspot],


CIGARETTES, ANIMATION,

[add]

...




ICE, SMOKE,

[commercial], CEREALS,
POSTER, GUM [static]

...


come in we're open."

STORAGE exhibition is a collaborative project with artist Vanessa Hartmann from 2017.
Storage is a multimedia-based experience, merging fragmented memories and Zeitgeist of today to form this temporarily build, part-ficitonal space: STORAGE.
2 collaborative zines emerged during the process of developing STORAGE. They are reflecting upon the exhibition itself and the process of building its concept.
STORAGE Zine
A5, 20 pages, color, 2017
limited edition of 20
---

»A KIND OF NONSENSE« ZINE
The black and white zine "A Kind of Nonsense" is an exhibition diary, collecting notes and ideas on developing the exhibition STORAGE.
b/w STORAGE Zine, 2017
A5, 16 pages, b/w, edition of 51,
on different coloured paper.
Limited "special edition" of 13,
on different coloured and transparent paper.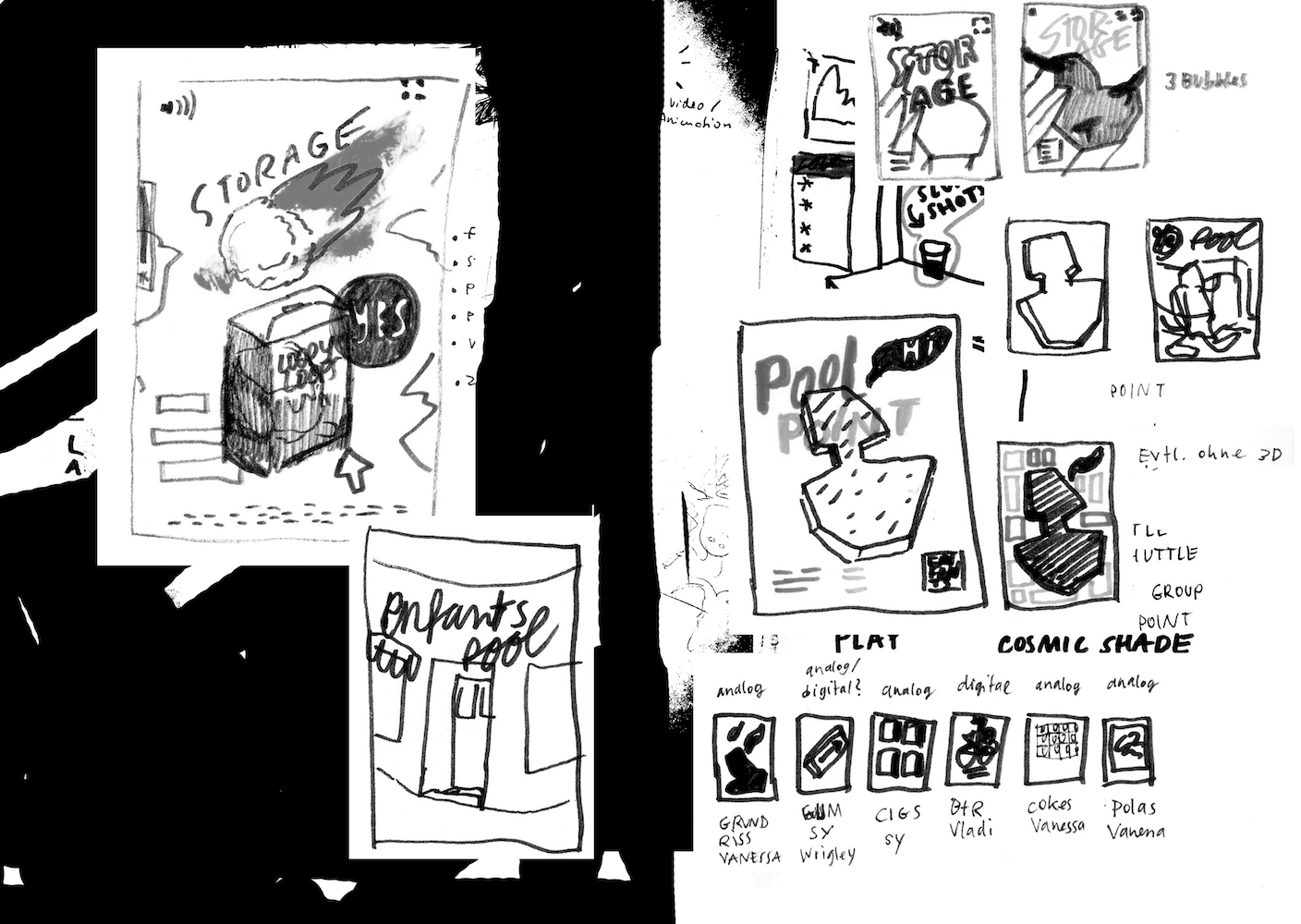 ---

»ANIMATIONSERIES2000 SUMMER 2016«
ZINE
RARE INSIDES! Get to know all about Budny and Rossman right here right now:
<background info>
<interview special>
<episode guide>
<advertisements>
AS2K Summer Issue 2016
A5, 16 pages, b/w,
edition of 100,
sold out
This is our first Zine, published as part of "Budny and Rossman – Shooting Stars from the Moon" installation at Reeperbahnfestival 2016. It is kind of a beginner's guide to Budny and Rossman's world. Check it out below.︎